INTERNATIONAL WOMEN'S DAY  8TH MARCH 
2nd WOMEN POWER SUMMIT 2021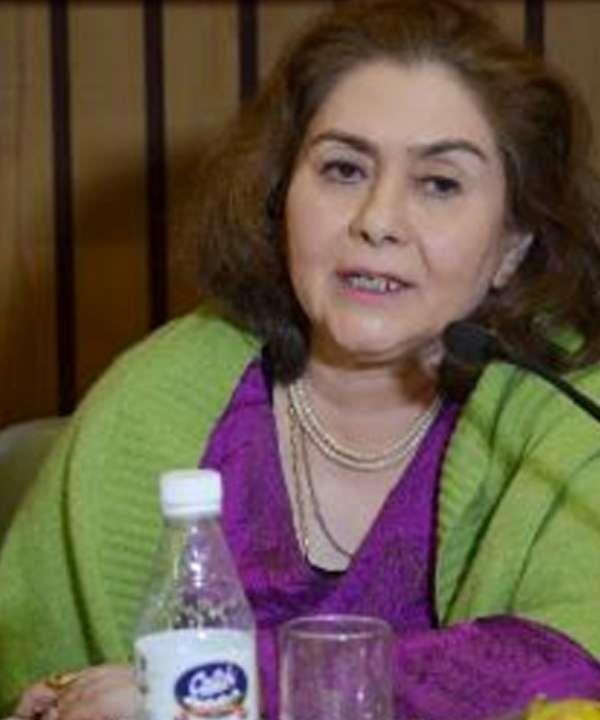 PROF NEERA MISRA (SPEAKER)
TOPIC – Who was Draupadi ?
PROF NEERA MISRA, a post graduate with multiple qualifications, is the Founder-Chairperson of the Draupadi D Trust, herself having century's old links to Kampilya, the ancient Vedic Janapada and later capital of Panchala Mahajanapada, in Uttar Pradesh area of India.  A near fatal road accident on Jaipur Highway re-connected her to Kampilya for prayers to ancestors. This changed the course of her life.
She is an Independent Research Student, focused on ancient civilization and cultural heritage, especially of Vedic and Mahabharata period history and culture, and its socio-cultural impacts. She is the Founder – Chairperson of Draupadi Dream Trust, established in 2003 to create a better understanding and appreciation of ancient heritage legacies.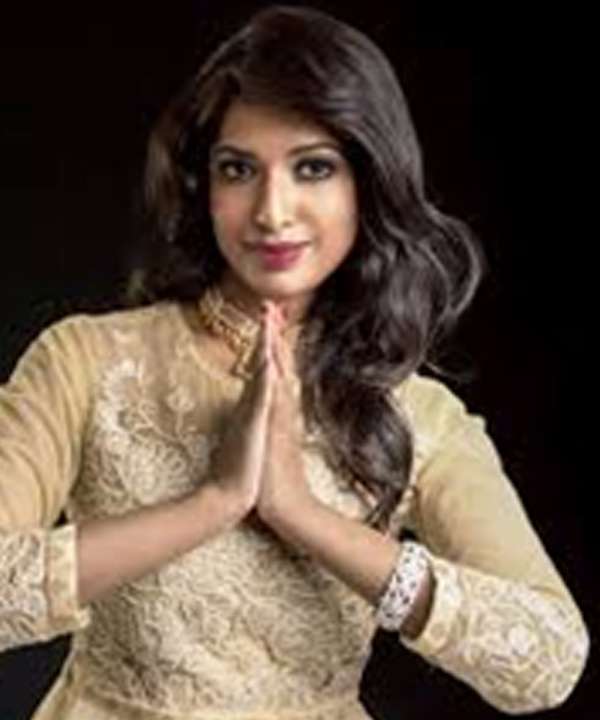 MS. PREITY UPALA (SPEAKER)
TOPIC – Dharmic feminism and how to elevate Indian Soft Power
PREITY UPALA is miss India who is an ex Investment banker, a  Hollywood producer,  geo political expert,  wef speaker and a  hetrodox polyglot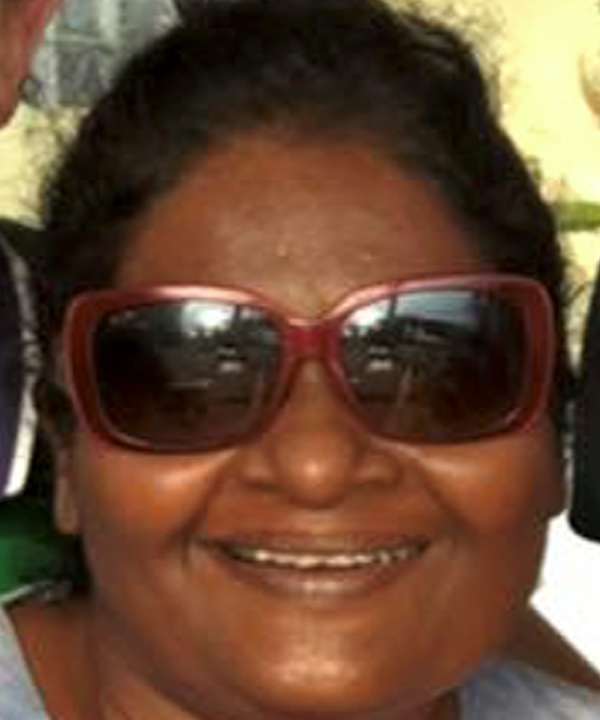 TOPIC – How Culture protects Environment
MANA H NASEEM is a mother of 4 and grandmother of 2. She was the editor of the first English weekly in Maldives. She worked briefly in the Government in the 70's as Deputy Director of the Tourist Board. Mana H Naseem have been actively involved with the fight for democracy ( only in opposition) She has been beaten, pepper sprayed, tear gassed and arrested but has never stepped back and always stood strong for the people.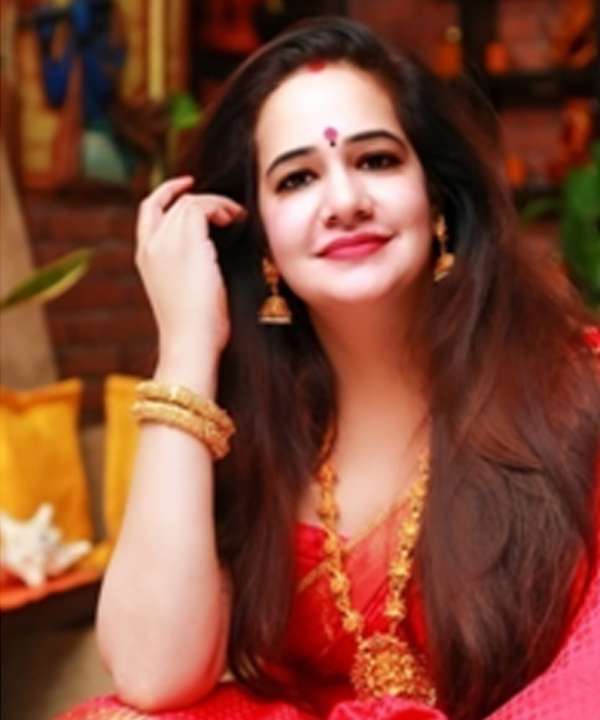 DR. DIVYA TANWAR (PANELIST)
TOPIC – How Culture protects Environment
DIVYA TANWAR, a renowned academician, an author of a series of books and research papers, cyber Security expert, committed social  activist empowering women, active  columnist, TV panelist, motivational  speaker and animal lover. Director, sanskriti university with over  decade long experience of teaching Computer science to bca and mca  students. Executive editor of the corporate  insights, actively writes on Contemporary social issues of cyber Crimes, online education, new education  policy, domestic violence, stress Management, employment opportunities  for students, women empowerment etc.  Vice president with Indian American Chamber of commerce with first hand  exposure to working with industry. Committed social activist and Chairperson of divey foundation, a ngo  working for empowerment of Underprivileged women. A successful professional, an inspiration for educated and working  women, role model on work-home and  work life balance. Youth icon defining  success and keys to happiness. Amazing mentor, active tv and webinars  penalist, motivational speaker and  Youtuber advocating importance of Gratitude for happy and successful life  she is passionate about pets and Compassion for all animals. Dr. Divya tanwar is a multi-faceted and  inspiring personality for the Academicians, students, working women,  social activists and columnists. She Presents her view through write ups, webinars and lectures.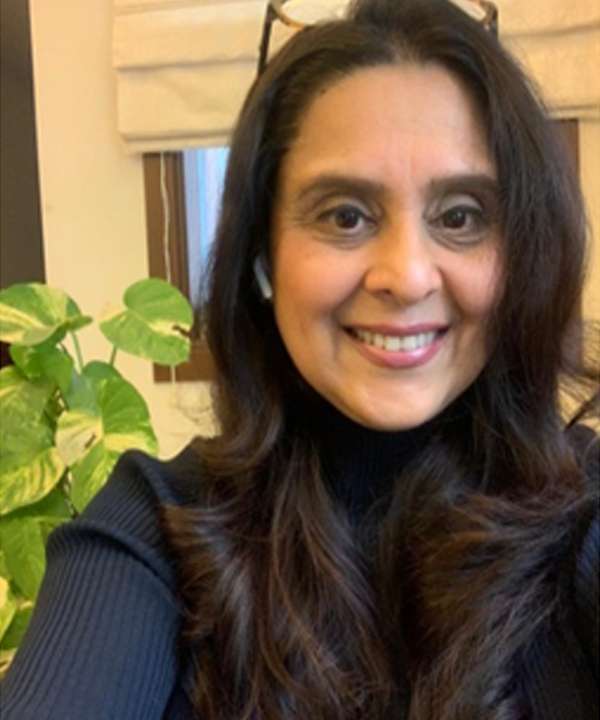 TOPIC – How Culture protects Environment
KAVITA ASHOK moved from the field of glamour to doing ground work in environment and public health, activist Kavita Ashok's journey has been long and trying ! She is the Founder and President of NGO-TREE FOR LIFE registered with the Indian Government since 2008 .Her multiple projects have spread to many states in India and has a reputation of pure sincerity .The amazing, fact is this NGO is totally philanthropic in nature. Kavita is an activist for women rights too and has been associated with some major cases and women movements .She organizes free health camps with various hospitals to benefit the poor .She has won a Noise pollution case in Kedarnath shrine and Wild Life sanctuary in the field of Environment ! Her campaigns GO GREEN and SAY NO TO SINGLE USE PLASTIC are currently running successfully ! She is a strong voice on all media -electronic print and radio .Kavita is a TV panelist motivational speaker and columnist .Her articles feature in various magazines and newspapers  from time to time.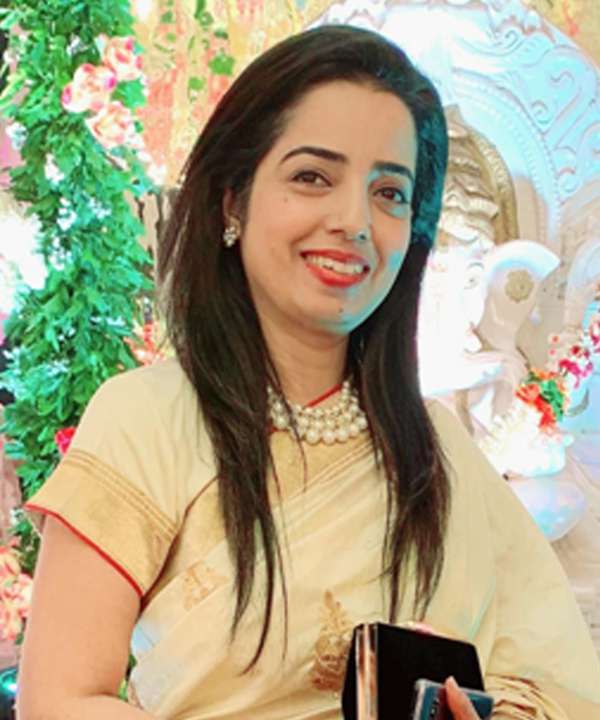 RAJALAKSHMI KAMESHWAR JOSHI (SPEAKER)
TOPIC – Women in Politics
RAJALAKSHMI KAMESHWAR JOSHI is a TEDx Speaker having spoken at TEDxBEC in August 2019 and at TEDxVCE on 21st Dec 2019 and a few more TEDx events coming up in the next few months. She is also a Public Speaker, a Motivational Speaker, a Storyteller, an Environmentalist and has also anchored various events apart from having appeared on numerous Television debates on popular Indian channels like Republic, Times Now, CNN News18, Zee News, NewsX, India Ahead, India Today , Republic Bharat, etc. She has also anchored and moderated various prestigious events. 
She has appeared on "The Sunday Debate with Arnab Goswami" on Republic, Taal Thokh Ke on Zee News , The Big Debate on India Today, etc. She has also anchored and moderated various prestigious events, most noteworthy being some events with Dr. Subramanian Swamy, and he has publicly appreciated her anchoring skills on numerous occasions, as part of his keynote address.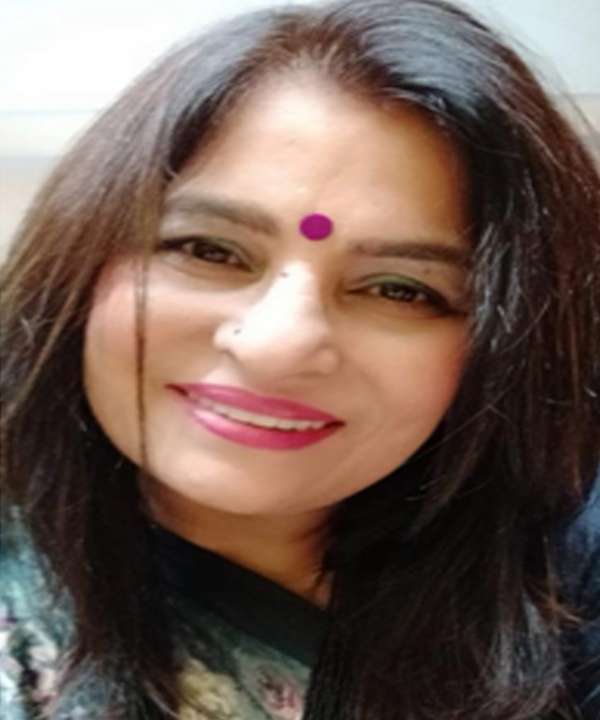 URVASHI AGGARWAL (SPEAKER)
TOPIC- Draupadi as symbol of Economy Society and Psyche.
URVASHI AGGARWAL "URVI" had a special interest in writing poems since childhood. Experience of writing ghazals over time. In addition to Hindi, her poetic creation is in Saraiki language also. Many poems of Saraike have been included in symposiums and poetry recitations organized by All India Radio. Many  of her tv's Poems and ghazals have been presented in the programs of the channels. The creation of about a thousand Hindi poems and ghazals till now. Her five poems and Ghazalsangra are going to be published soon. Chief among which is 'Draupadi'. Active participation in poets' conferences and mushairs to be held in and around Delhi. In October 2020, Hindi poetry created a history for the first time in the Hindi poetry world by conceptualizing, assembling and conducting a three-day International Poetry Conference, in which around 150 poets from all over the country did their poetic recitation and performed this successful event. Apart from poems and ghazals, writing on subjects related to nationalism and security. Recently  she was honored with Subhadra Kumari Chauhan Award by Guftagu, a prestigious institution of Prayagraj. At present, she is associated with many literary institutions and is constantly trying to promote Hindi literature and poetry extensively.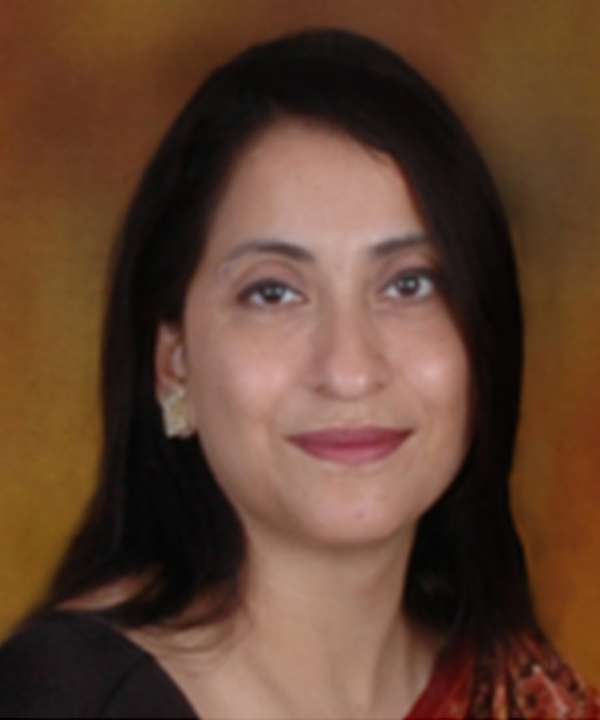 TOPIC – Physical and Mental Health and Well being
SONALI DUTTA has almost two decades of experience in Teaching, HR- OD, Employee engagement, Talent Management, Inclusivity and Knowledge management across various verticals like Finance & Accounting, Banking capital market, Knowledge Services, Customer Service, Hospitality, Healthcare, FMCG, Retail, Publishing and also Academia. She has specialized skills in managing strategy planning, employee engagement, human resource, learning and development, project management, 6six sigma methodology, program implementation across various domains supporting 1500 -10,000 people. She has worked with business and operations teams to translate business strategy and tactical imperatives into employee initiatives and executed them in a participative and engaging manner. She has also partnered with business leaders and their leadership teams to drive their priorities and handled global projects successfully.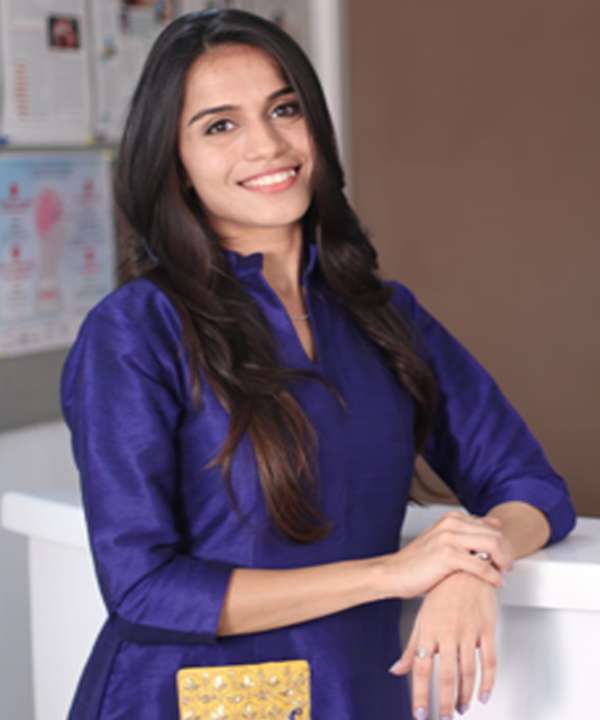 TOPIC – Physical and Mental Health and Well being
NAMRATA JAIN is a TEDx Speaker, Counseling Psychologist, Life Coach, Corporate Trainer, Expressive Arts Therapist &Wellness and Success Coach. Namrata Jain is also a Lead Psychologist and Game Designer with ConfirmU, a Singapore based company where she is designing a psychometric product which assesses a person's loan repayment capacity based on his/her personality. Her role is to create the script based on different cultures and work with the psychometric developer and game designer to create the design as per the vision. The scripts are written based on the psychometric model head by the psychometric developer. Namrata has been awarded as the 'Most Promising Counsellor and Psychologist of the Year 2018'. She has been featured numerous times in Mumbai Mirror – Times Group sharing her inputs on Mental and Psychological Wellness. Her sharing in a show on Sony TV and Radio 98.3 has been appreciated by numerous professionals and individuals across the country. Namrata Jain has also been featured on the Cover of Brand India Magazine – Healthcare Edition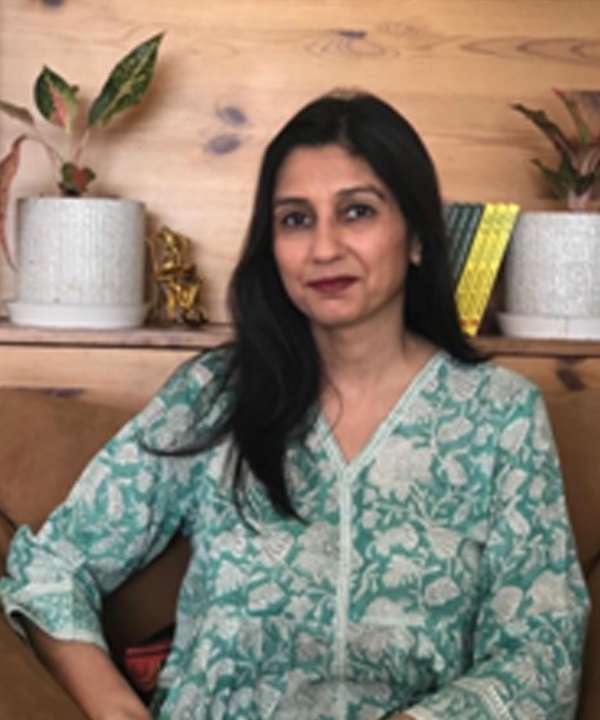 TOPIC – Physical and Mental Health and Well being
KAVITA DEVGAN is an eminent  writer, nutritionist and weight management  consultant who propagates practical.  Effective and delicious ways to achieve a healthy  lifestyle. She is an acclaimed nutritionist  with 20 plus years of  experience as a weight  loss and holistic health  consultant and several thousands of successful  weight loss patients. She is the author of three best sellers – don't diet! 50 habits of thin  people, which was endorsed by noted actress kalki koechlin and bestselling writer amish tripathi. Her second title: ultimate grandmother hacks: 50 kickass traditional habits for a fitter was endorsed by many big  names including kapil dev, kiran mazumdar shaw, dr devi shetty and got raving reviews.Her most recent book fix it  with foods has been endorsed by pulitzer prize winner author and oncologist dr siddharth mukherjee, eminent  cardiologist dr ashok seth, and prof k srinath reddy, president public health foundation of india.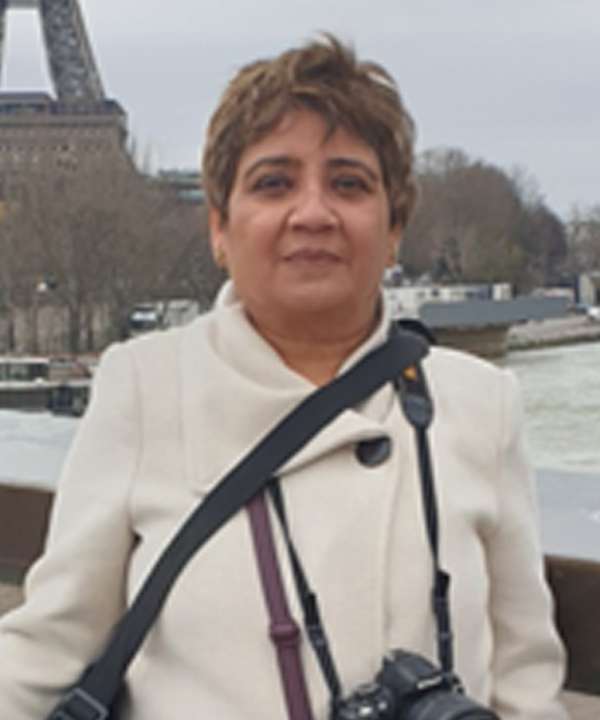 DR. SEEMA MEHRA PARIHAR (PANELIST)
TOPIC – Women as a new force in emerging India
DR. SEEMA MEHRA PARIHAR is HOD, Associate Professor, Department of Geography at Kirori Mal College, University of Delhi.  She is also teaching as a  visiting scholar at Le Harve Universite, Normandie, France.  She has around 33 years  of experience in academics in the specific area of GIS, Remote Sensing; Natural Resource Management, Gender, and Field-based Research. She was also in Tokyo, Japan, in July 2019 and presented research papers at  ASIA GIS and International Cartography Congress (ICC-2019) . Her Ph.D. is on 'Natural Resource Management in Bhagirathi Basin' from Department of Geography, Delhi School of Economics, University of Delhi, and she was also a Post –Doc Fellow at  ITC,  Post –Doc Fellow at Geo-Information Processing Department, the International Institute of Geo-Information Science and Earth Observation(ITC)  Enschede the Netherlands on the Netherlands Government Fellowship. She was recently awarded IIRS-ISRO 'Annual Award  2018'  during IIRS Academia Meet, 2019 (IAM-2019) at Indian Institute of Remote Sensing (IIRS), Indian Space Research Organisation (ISRO). She has also been awarded 'BHOO SAMMAN' by Bhoovikas Foundation at a conference on 'Rural Development' in Hyderabad. She has also coordinated a 40 module e-learning course and recorded 20 lessons for Postgraduate (EPG) Pathshala for the Ministry of Human Resource Development, Government of India (GOI). She has been a Principal Investigator/Project Director of 14 research projects sanctioned by national & international funding agencies, including two series project, Gender Atlas of India -A GeospatialnPerspective ( Series 1) and Gender Atlas of India -A Thematic Perspective  (Series 2)  sanctioned by the Ministry of Women and Child Development, GOI.  She is currently working on three projects, entitled 'Mapping Geospatial Dimension of Hydro politics in Jammu and Kashmir, sanctioned by ICSSR; the project entitled 'Women Empowerment Atlas of India: Science and  Technology Perspective' sanctioned by the Department of Science & Technology, GOI and 'Mapping Good Practices of Institutions for Supporting Redressal of Violence Against Women in India' approved by World Health Organisation. She has authored more than 40 articles in Research Journals and published eight books, including her recent publication 'Physical Geography in Diagrams'  with R.B.Bunnet.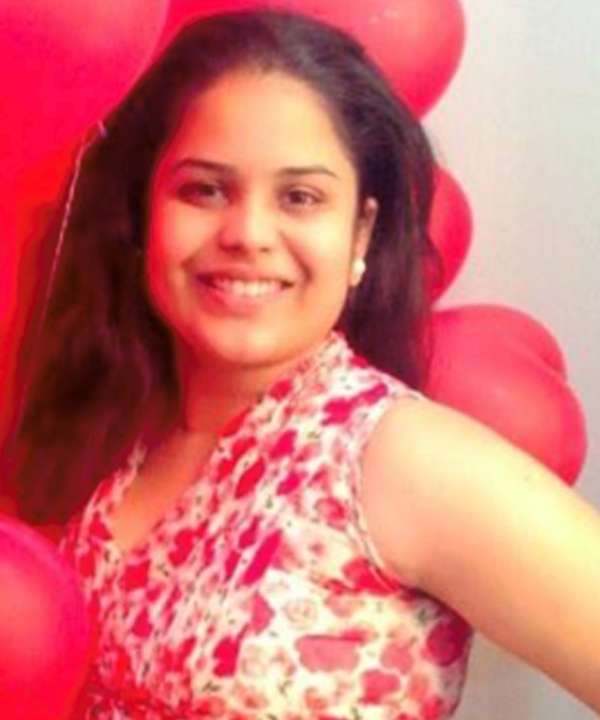 TOPIC – Women as a new force in emerging India
PRIYA BATHAM, a journalist and Chief Guest coordinator for India TV. Priya Batham is an activist working night and day for social causes and also an entertainer who is free from the chains of the society.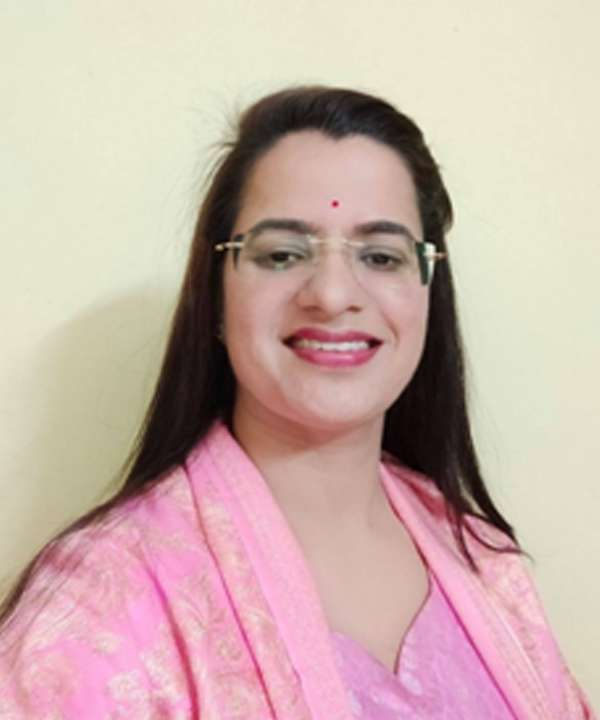 SANGEETA TETARWAL (PANELIST)
TOPIC – Women as a new force in emerging India
SANGEETA TETARWAL, an Indian Administrative Officers currently posted in Haryana. UPSC topper 2013 came from a small city Jhunjhunu. Sangeeta studied at Sardar Patel Medical College, Bikaner in 2009 and then appeared for civil services examination.  She is a perfect example of how no dream is big enough if you have the will to achieve them.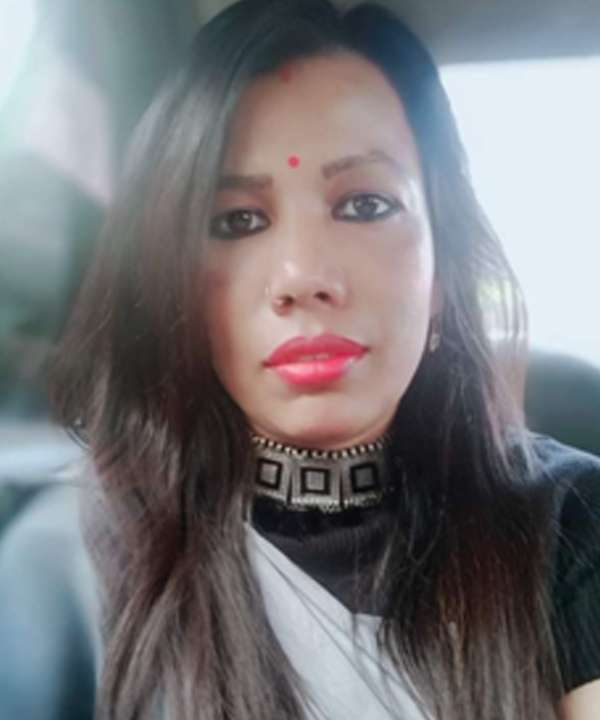 TOPIC – Unsung Indian Women in History
MANOSHI SINHA is the author of  several books including 'Saffron swords', a bestseller.  She is an independent researcher on Indian history  and ancient temples. She is the  founder of myindiamyglory.Com, an Emagazine that presents about  bharat from ancient to present with special focus on  history and heritage. Also a blogger, she has interviewed few freedom fighters.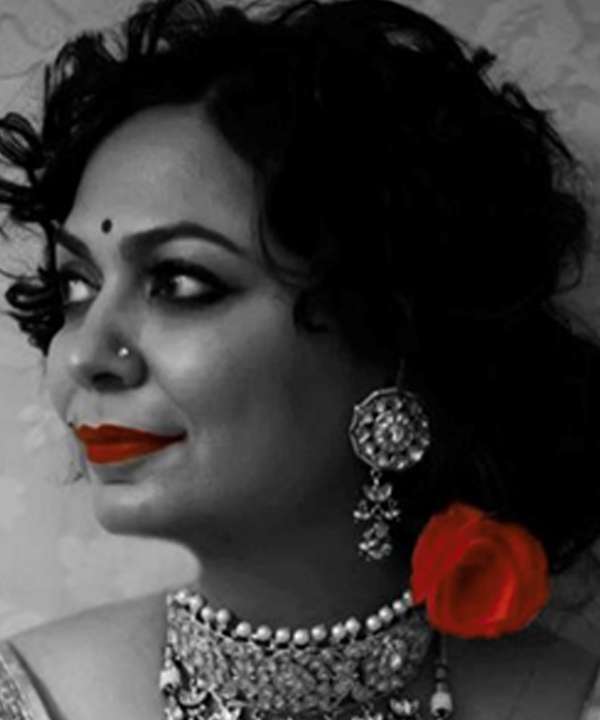 VANDANA TIWARI SHARMA (SPEAKER)
TOPIC – Sanaatani Women & Environment
VANDANA TIWARI SHARMA is a designer and a convener for Eternal Hindu Foundation. She is an extraordinary creationist.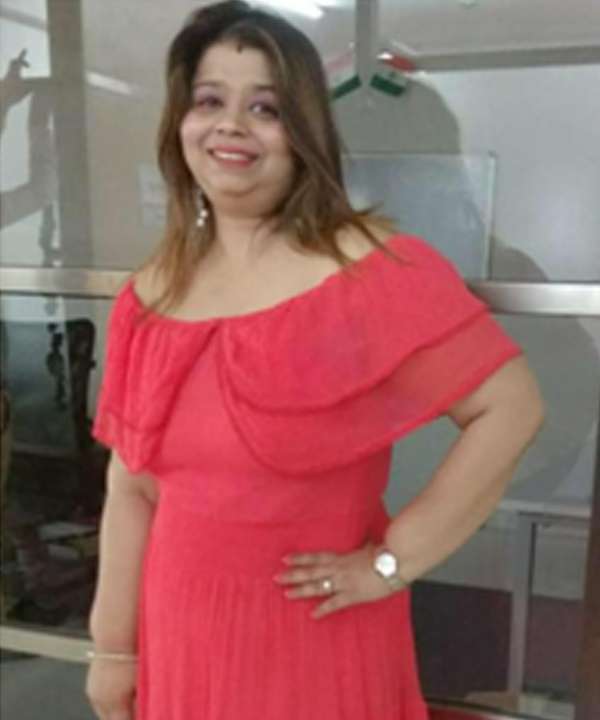 MS. MANISHA JAIN (PANELIST)
TOPIC – Traditional nature based and Modern revenue based businesses and economies
MANISHA JAIN is a successful entrepreneur and a renowned businesswomen. Ms. Manisha is also a widely known real estate developer .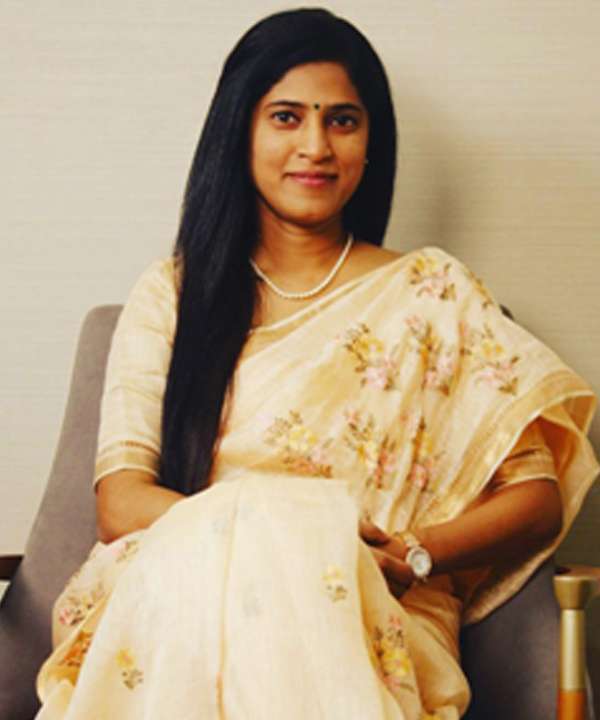 DR. MRIDULA NAIR (PANELIST)
TOPIC – Traditional nature based and Modern revenue based businesses and economies
DR. MRIDULA NAIR, a Mind Wellness Expert, Diet Counselor and Naturopath. Naturopath Mridula has been a Divine Diet coach for more than 20 years, she has been guiding people from all over the globe on healthy life style and diet for disease prevention, natural healing and health restoration. She is a Naturapath, Divine Diet counselor, Alternative Medicine therapist, Holistic Nutritionist, Life coach, Reiki Master, Prayer Healer, Nature Healer. she has been trained for decades under the Healing Masters. She heals with food. She is also authoring "The Divine Diet Cook Book – Food for Mindful Living", "Smoothie for You" and "The Morning Herbal Shots". Her key interest is in lifestyle management. Divine Diet is a team of Traditional Nutritionists with a cumulative experience of more than 20 years in the field of Lifestyle, Nutrition, Wellness & Mind training. She has successfully counseled thousands of patients which adds a lot of experience under our belt in the field of Lifestyle Management , Allergic Nutrition, Weight Management, Diabetes and Cardiac Care. Areas of Expertise's Naturopath – Natural ways to heal without medicines Divine Diet counselor – Food is Medicine – Detox diet, Diet for any kind of aliment. Alternative Therapist – Relax Mind techniques, Color Art Therapy.  Meditation- Mediation techniques for grounding yourself, Self connection, cleansing techniques etc. Reiki Master – Hands on healing Prayer Healing – Healing through Prayers Mystic Nature Healing – Healing through Nature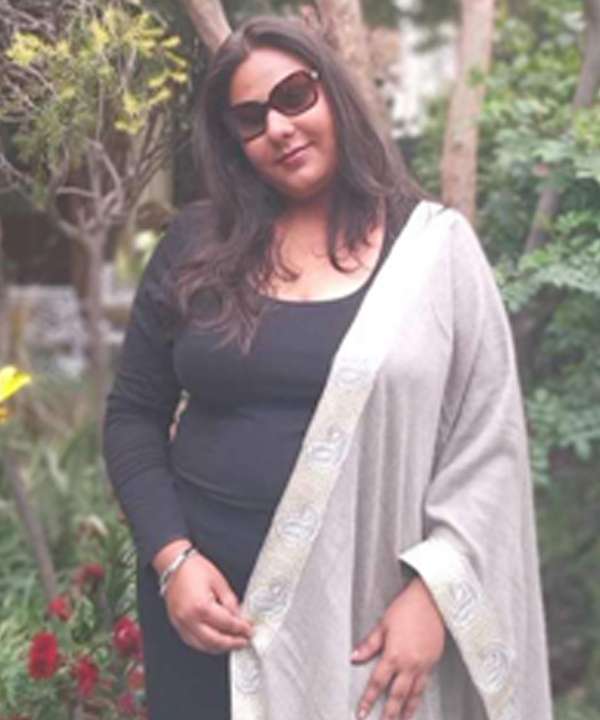 SHABRI PRASAD SINGH (PANELIST)
TOPIC – Traditional nature based and Modern revenue based businesses and economies
SHABRI PRASAD SINGH is a popular author, mental health activist and Director of Gurgaon Literature Festival. Her debut book 'Borderline' released in 2017 with Bloomsbury Publishing. She has been awarded the Exceptional Woman of Excellence Award from The Women Economic Forum and also she has been awarded 100 Women 100 Faces of India by The Confederation of Women Entrepreneurs. She has extensively travelled the world from a young age and has diverse knowledge on different cultures. She is the Director for Gurgaon Literature Festival and has always maintained that her life's mission is to write books on mental health, aiming to destigmatize this mental illness pandemic grappling the world.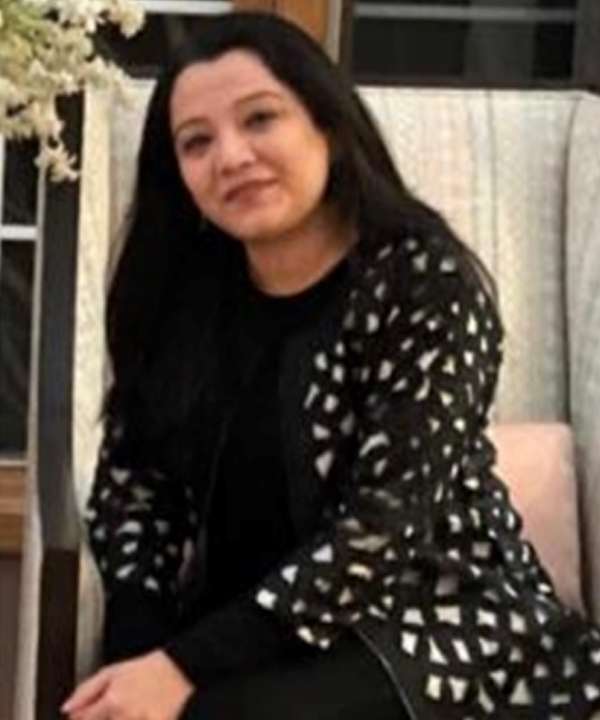 TOPIC – Preparing Women for 21st Century
AVANI DESAI has over 20 years of corporate and academic experience. She holds an MBA in Finance and a PhD in the area of Investor Relations (financial communication). 
She works as Professor and Dean, Business Administration at GLS University and as a Visiting Faculty at Indian Institute of Management (IIM) Ahmedabad, MICA and Entrepreneurship Development Institute of India (EDII).  She is the Chairperson of GLS University's Women's Development Cell and the Managing Editor of GLS Voice. She is on the Governing Body of the India Chapter of the International Association of Innovation Professionals. She is also the former President of the Ahmedabad Book Club.  She has co-authored the best-selling book "Corporate Reputation Decoded", which is the first on this subject in the Indian context and used as a textbook for the Corporate Reputation Course at IIM Ahmedabad. She has several international research publications to her credit. Her areas of research are investor relations, corporate reputation, financial literacy, valuation, and employability and entrepreneurship studies in undergraduate management education.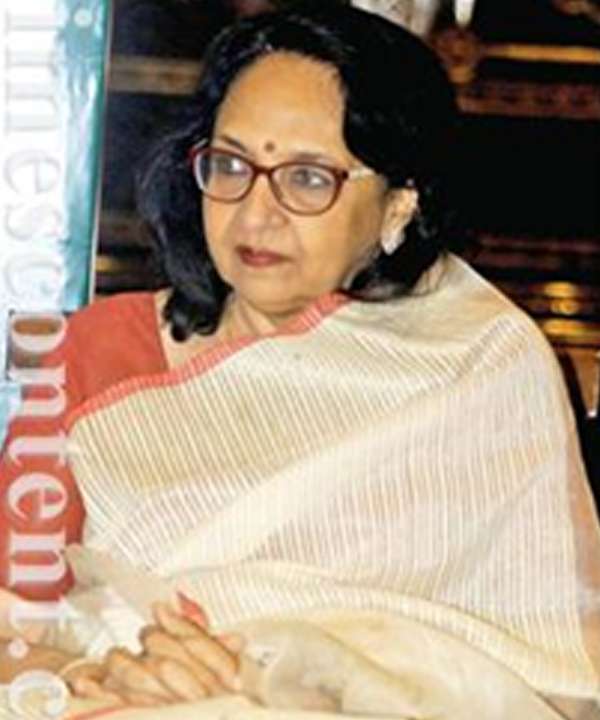 DR. KAVITA A SHARMA (SPEAKER)
TOPIC – Science education of women as a way to empowerment
An eminent scholar, DR. KAVITA A SHARMA Former President of South Asian University, New Delhi from 2014-2019. She has taught at the Hindu College, Delhi University for about thirty seven years out of which she has served as its Principal for ten years. She was the Director of India International Centre, New Delhi (2008-2014). She has been a recipient of Indo Canadian Shastri Fellowship twice (1991-92 and 2002-2003) dealing with different aspects of the diaspora.  She has also been awarded the Fulbright Fellowship New Century Scholar (2007-08) for research on 'Higher Education in the 21st Century: Access and Equity'. She has several published books to her credit, including, Windmills of the Mind (2006), Queens of Mahabharata (2006) and Birds, Beasts, Men and Nature in Mahabharata (2008), Internationalization of Higher Education: An Aspect of India's Foreign Relations (2008), Sixty Years of the University Grants Commission; Establishment, Growth and Evolution (2013), Hindu College, Delhi – A People's Movement (2014), National University of Educational Planning and Administration, A Transformational Journey, (NUEPA 2015), Perspectives on Indian Education (2017), Life is As Is: Teachings from The Mahabharata, (2018).  Apart from that she has edited several books and contributed chapters in them. She has also contributed extensively to research journals, and participates regularly in seminars and conferences in India and abroad on subjects ranging from higher education, gender issues, diaspora and Mahabharata.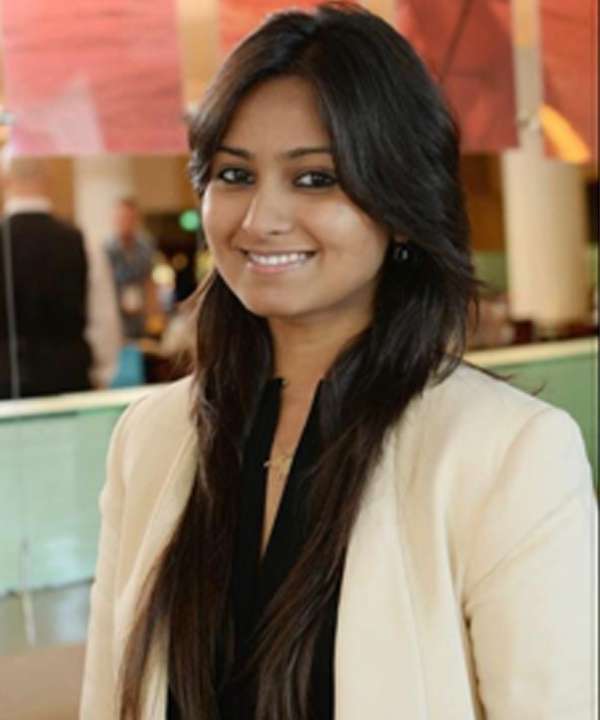 PRIYANSHI PATEL (SPEAKER )
TOPIC – Women as Social Engineers
PRIYANSHI PATEL has taken  life as an adventure, rather than only being a normal rich kid on the chosen one's chair. Being drawn towards multiple  interests like reading, cinema, arts, photography, priyanshi is a dynamic powerhouse who works for social causes  with equal fervor. She has been the vive  president of an internationally recognized company, the experience of  which has helped her achieve woman entrepreneur of the year award by  globoil in 2013. Priyanshi maneuvers the young  citizens towards constructive thinking by introducing the  suitable platforms at karma. For her efforts and initiatives,  she's been given highest state honor glory of gujarat and recently given the prestigious title of bharat ki lakshmi by government of India. She is credited of being the first female  president of entrepreneurs' organization for Gujarat chapter, also becoming area director in 2019-20. She's been the  first female chairperson of the youth wing of Gujarat chamber of commerce and industry. Priyanshi is striving hard  to accomplish innovative projects directed towards the Enhancement of humanity.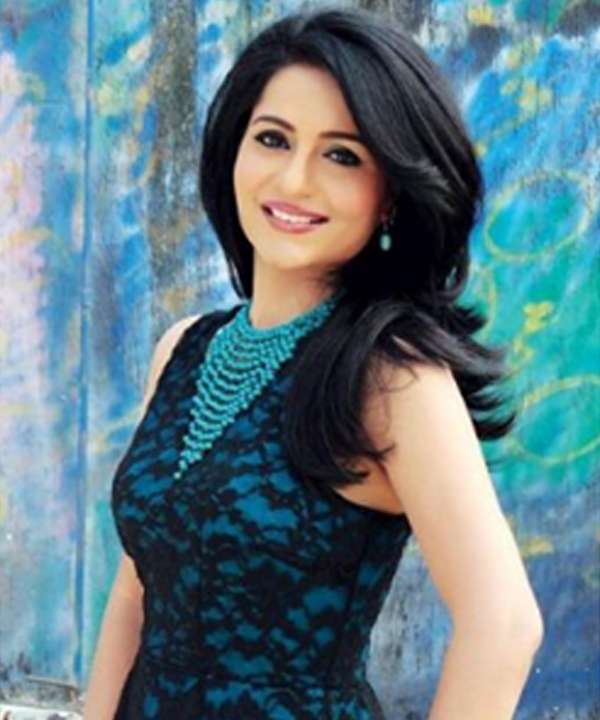 TOPIC – celebrating women hood as a celebrity
CHARRUL MALIK is an Entertainment Anchor & Executive Editor She is World Record Holder & Dada Saheb Phalke Awardee, who believes in doing the ordinary with extra ordinary enthusiasm.
Worked with Aajtak , ABP News & India TV on top positions & tried hand in acting in Bhabi ji Ghar Par
Hai.
ALELI PEIRO AMBROSI (SPEAKER)
TOPIC – Women as travelers and Explorers
ALELI PEIRO AMBROSI, an Argentinian author of 7 books, a yoga teacher  and business consultant awarded by  the government of India at the university  of Bangalore in 2020,  she is the creator of yoga trekking. One of her  novels, infinity in a  sound is inspired by  India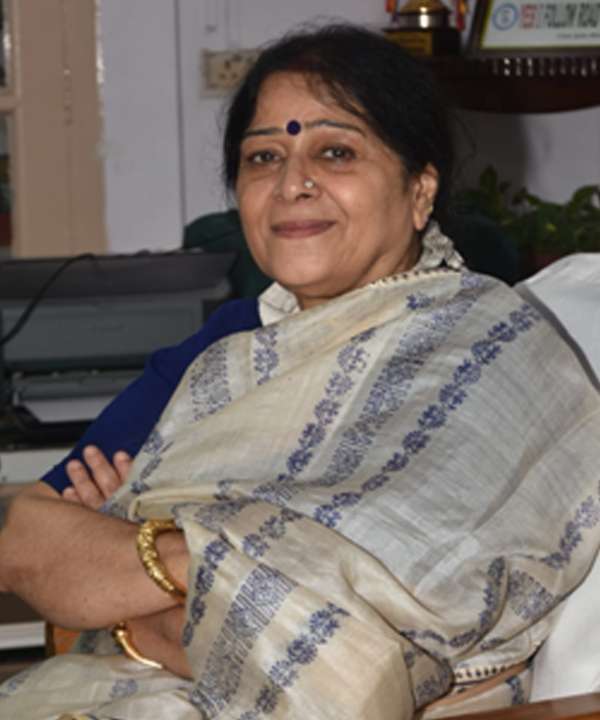 PROF. SHASHI SHARMA (SPEAKER)
TOPIC – Women and Peace Administrators in World of Turmoil
PROF.  SHASHI SHARMA is a visionary. She has the ability to see things beyond ordinary and from different perspectives. Her vast professional experience is reflected in the way she has delivered her responsibilities in the important administrative positions she has been to. Students are fond of her dynamic personality and her teaching abilities. She is an intellect, thinker, academician, political scientist and administrator is currently Principal, Magadh Mahila College, Patna University and Dean, Faculty of Social Sciences, Patna University. As an author, she has many books to her credit. She is an excellent administrator, she, is famous for her dynamic personality and extraordinary teaching abilities among her students. Over her entire career, she has been constantly engaged in quality research activities. From research projects to research papers, she has number of publications to her credit.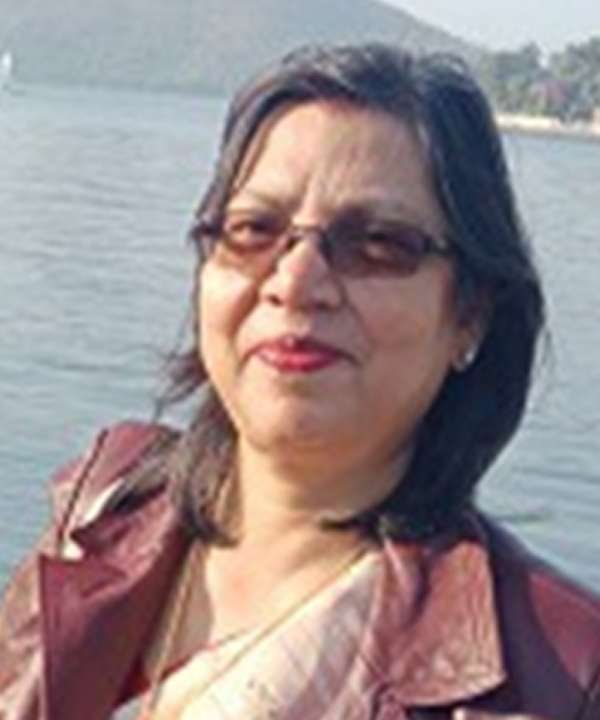 DR. S. MUKHERJEE (SPEAKER)
TOPIC – The other half of population
S. MUKHERJEE is one of the best known geographers of the country. Her associations have been with Patna University, Centre for the development of Environment & Development (CENDER), Ensemble Career Solutions Pvt. Limited, and with several TV channels where she comes to participate on topics concerning Education, Geography and Space Science. She is an author, an academician, and a teacher by heart. She is a prolific writer both in English and Hindi. As an author, she has authored and co authored 12 books on geography. Some of the best selling books on Geography that include A Modern Dictionary of Geography (the only encyclopedia of Geography in India), Models in Geography all with K. Siddhartha, Geography for Preliminary Examination, Volume-I, and II, (in Hindi and English both). As an Academician, she has prepared several research papers published in known magazines of India, with a specialization in Humanistic Geography. She has been teaching students for Universities and Civil Services throughout the entire country, having taken classes in Delhi, Hyderabad, Patna and Thiruvanthapuram. At present, she is working on digitizing knowledge by the use of Virtual Reality, Immersive Technology and Augmented Reality.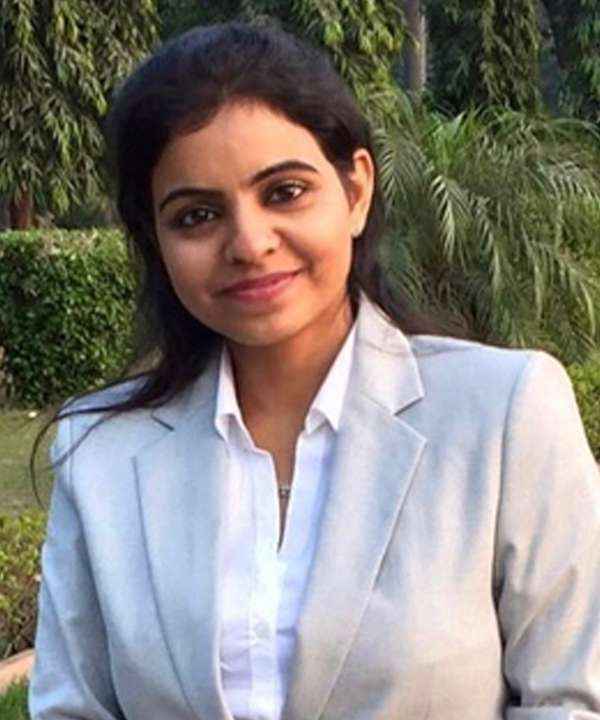 TOPIC – Women and Scientific Temper in Indian history
KANU MEGHA is working as an Assistant Professor in the School of Life Sciences, Manipal Academy of Higher Education, Dubai Campus, UAE. She obtained her M.Sc. Bioscience (Animal Science) degree from Banasthali University, Rajasthan, and awarded with Ph.D. Degree in Medical Biochemistry from University College of Medical Sciences, Delhi University. She completed her post doctorate from National Brain Research Centre, India. Her areas of interest lie in Neurodegenerative diseases and possible therapeutic interventions. She has published various papers in peer-reviewed International Journals such as CBB, IJT, Neurotoxicology etc. She is also a recipient of DST-INSPIRE fellowship from Govt. of India. She has guided various graduate, post graduate and medical students. She is the life and regular member of various professional societies across the globe.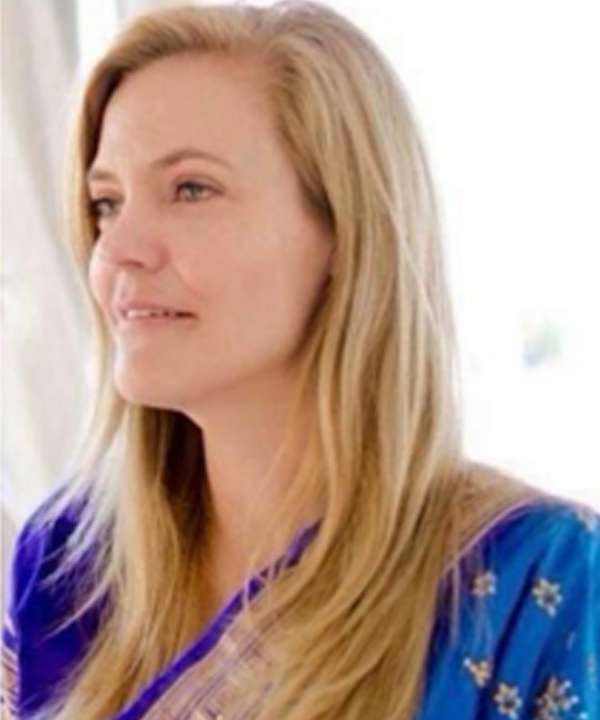 HELENA LORENTZEN (SPEAKER)
TOPIC – Yoga and Meditation as a unifying force in humanity.
HELENA LORENTZEN is a highly motivated and experienced Yoga and Meditation teacher based in Monaco who is working for the greater good. Since 2012 she has been spending extensive time in Meditation centers and Monasteries in Europe and Asia learning how to meditate, cultivate compassion and gaining wisdom from teachers like H.H. The Dalai Lama (Namgyal Monastery, Mcleodganj, India), Lama Zopa Rinpoche (FPMT Centers), Ajahn Suphan (Wat Ram Poeng, Chiang Mai, Thailand) and Ajahn Brahm (Bodhinaya Monastery, Western Australia).In 2019 Helena was invited by the Indian foreign ministry and the Indian Prime Minister Mr. ModI to represent Monaco at Kumbh Mela Prayagraj, the largest spiritual festival in the world where 181 countries were represented. Helena has an BA (Hons) International Business from London South Bank University, MBA from The International University of Monaco and she studied Positive Leadership at the University for Peace. Currently she is studying for a Master in International Affairs and Diplomacy at United Nations Institute for Training and Research and at the same time undertake a fellowship program with them in Global Diplomacy. Helena is applying all this knowledge and experience into projects that she is currently working on as a Country Director for Global Peace Chain and Coordinator for the International Institute of Peace Studies and Global Philosophy. Trying to contribute to making the world a better, more inclusive and peaceful place for the greater good of humanity.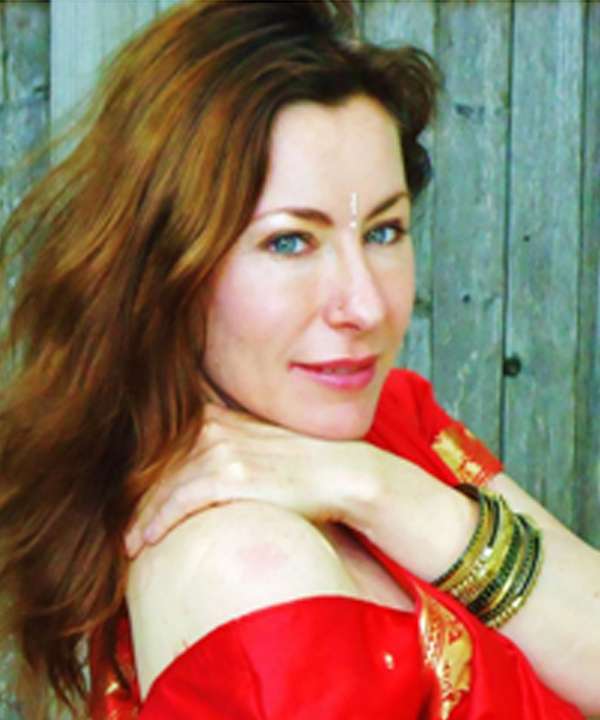 TOPIC – Perception Management as a narrative for a peaceful World
RENEE LYNN is an Activist, Author, Columnist and Founder ©Voice for India.  Renee Lynn was born and raised in New Jersey.  She's best known for raising issues and awareness about India's political and social issues.  Traveling all over the world, she has seen many different cultures, which was one of the best experiences of her life, India being the most life-changing. Renee Lynn exposes the media and propaganda against India and shows the truth and reality about India. In her book India Stripped, she investigated the mainstream media and told the world about the real India. Her passion for getting the truth out about India is perpetual. Renee Lynn has been an Activist for India the last several years and received many accolades.  Her efforts are being appreciated by India and around the world. She has appeared in numerous news media for her work and organization, Voice For India
TOPIC – Leaning in and creating opportunities
ANYA THAKKAR is based in the US for 24 years, with 15+ years of experience as Information Technology Client-Partner, Sales and Business Development Lead, and Product Management/User Experience consultant. She is extremely motivated and successful commerce practitioner and IT consultant with 15+ years of experience with top Mortgage, Retail, and CPG companies. A self-starter intensely involved in prospecting, networking, marketing, branding, and have successfully created singlehandedly from scratch – a book of Mortgage business with a strong base of referral partners and closed $20MM the first year, and 20% increase year over year. Anya has successfully delivered and closed IT opportunities in excess of $250MM by driving improved customer experience, performance, and automation within the Ecommerce realm of multiple Fortune 500 companies. She did her B.S. in Accounting/Statistics, B.S. in Information Systems and MBA Lives in Frisco with husband and 12 yr. old son. Anya Loves to travel, and enjoys modeling, hiking, reading, and playing basketball and volunteering with her son on weekends.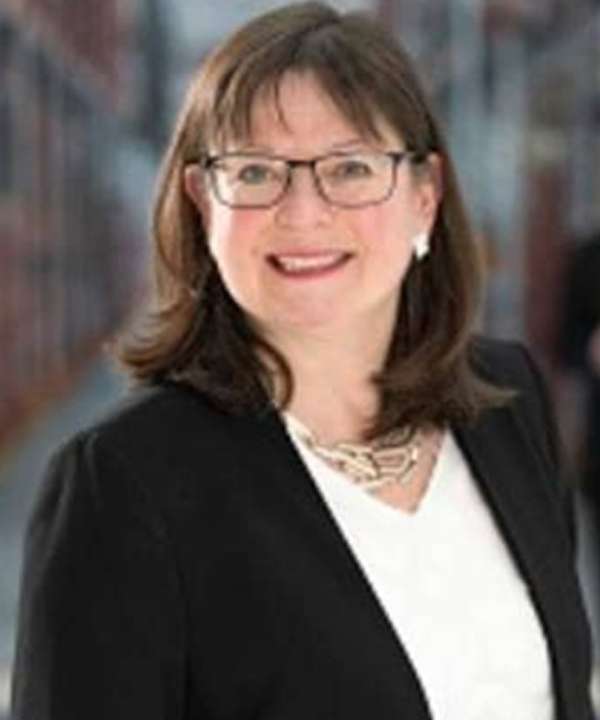 TOPIC – Future of technology and my experience as a
LESLIE SHANNON is a Futurist and "Novophiliac" – someone who's in love with the new. In the world of technology, that means so many wonderful things – 5G, Augmented/Virtual/Mixed Reality, Visual Analytics, Next-Gen Gaming, Artificial Intelligence, Machine Learning, and on and on. She specialize in standing at the center of all of these innovations and understanding how they will influence and encourage each other, and what our future world will look like as a result. Leslie is a futurist, trend scouter and go to expert to understand the future of AI, ML, XR and other leading edge technology. Her relentless enthusiasm and energy has made her one of the company's most sought-after speakers. Her differentiation is her passionate delivery and connection with any audience. She is the "Who" that guides you to a better understanding of future business and technology or connects you with the best people or resources in the industry.